Lassonde says he still hopes to buy Teck coal assets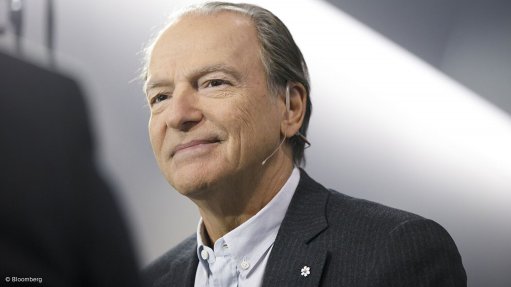 Canadian mining executive Pierre Lassonde says he's still interested in acquiring Teck Resources' coal assets, and is waiting on the company to decide what it does next following an abortive attempt to spin off the business.
"I have made it very clear over a month ago of my interest in EVR," Lassonde said Tuesday by email, referring to Elk Valley Resources, Teck's metallurgical-coal unit. "At this point there's nothing more I can add. I am waiting for Teck to decide what they want to do."
Lassonde, 76, is the founder of mining royalty and investment company Franco-Nevada and has been a vocal proponent of keeping Elk Valley Canadian amid takeover interest from Glencore.
Earlier on Tuesday, the Globe and Mail reported Lassonde is part of a consortium that could mount a bid for Elk Valley, and that he's had discussions with Teck and put forward a plan to buy the business.
"What we have proposed is proprietary and not to be discussed by either side," Lassonde said in his email, sent from Ireland where he's on vacation. "Teck has great advisers and a board that can make decisions."
A spokesperson for Teck declined to comment on Lassonde's comments. Teck's Class B shares rose as much as 5.8% in Toronto trading.
Glencore last month made a $23-billion unsolicited bid for the whole of Teck, which rejected the proposal, and sought to block the company's plan to spin off the coal business. Teck subsequently canceled a shareholder vote on the plan amid opposition from some investors.
Lassonde has previously said he's convinced the Trudeau government could intervene to block a Teck takeover, if necessary, and that it would be a "tragedy" if a Glencore transaction was approved by the federal government.