LME fights to regain trust after last year's nickel crisis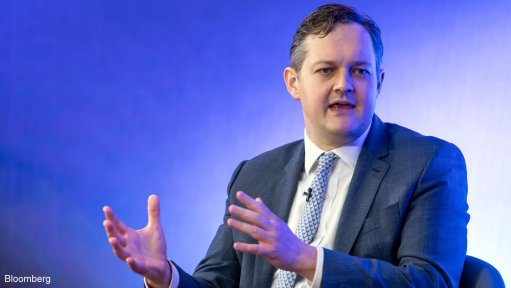 The embattled London Metal Exchange is still trying to rebuild faith in its nickel contract after an epic short squeeze last year, according to CEO Matthew Chamberlain.
The crisis last March, when the metal used in stainless steel and electric vehicle batteries spiked 250% in little more than 24 hours, brought the venerable LME to the brink of collapse. It raised doubts about the exchange's viability as the world's benchmark pricing mechanism for nickel and was followed by plunging trading volumes and frequent wild price swings.
"Every day, every week, every month you are competing for people's confidence," Chamberlain said in a Bloomberg TV interview in Hong Kong. "Trust doesn't arise overnight, but I really hope people feel that we are doing the right things to strengthen this."
The LME didn't restart nickel trading in Asian hours, the time in which prices jumped most dramatically, until this March, a year after the crisis.
"It was such an important step to be able to reopen nickel trading in Asian hours," Chamberlain told reporters at LME Asia Week in Hong Kong on Tuesday. "Because we know how important this time zone, this geography is to all of our metals, particularly nickel," he said at the exchange's first in-person event in Asia since 2019.
The LME has made a number of changes to its rules since the crisis, including imposing daily price limits, and is proposing more changes to its nickel operations. It's also facing a rare investigation from the UK's Financial Conduct Authority over its handling of the debacle, and lawsuits from hedge funds.
However, nickel is still the worst-performing contract on the LME so far this year. It's fallen by 28%, compared with drops of around 2% for copper and 5% for aluminum.
April was probably the best-volume month for the exchange in well over a year, Chamberlain said in the TV interview.
"There's a lot of interest in base metals and people are still trying to figure out where it's going to go," he said. "But in many ways that's a good place to be because it means people want to hedge, they want to express an opinion. And that's obviously all great for the exchange and our community."