Séguéla becomes Fortuna's fifth operating mine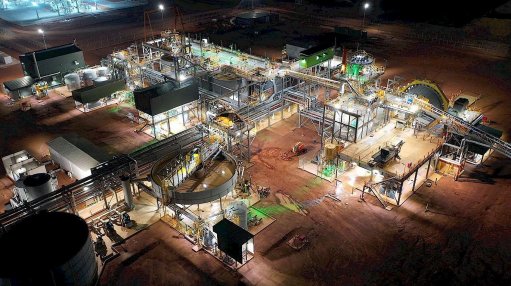 NYSE- and TSX-listed precious metals miner Fortuna Silver Mines has announced the first gold pour at its Séguéla mine, in Côte d'Ivoire.
"Séguéla has produced its first gold, becoming Fortuna's fifth operating mine. The team at Séguéla has performed phenomenally and delivered on time and on budget, a testament to their professionalism and dedication in bringing this asset from exploration to production," said Fortuna CEO Jorge Ganoza on Thursday.
"Séguéla now enters into the ramp-up phase where management plans to achieve nominal rate of production during the third quarter.
"Séguéla will be a cornerstone asset in Fortuna's portfolio for years to come, and we look forward to unlocking the value it brings to all of our stakeholders."
The mine is expected to produce between 60 000 oz and 75 000 oz of gold in 2023 at an all-in sustaining cost of between $880/oz and $1 080/oz of gold.